Image: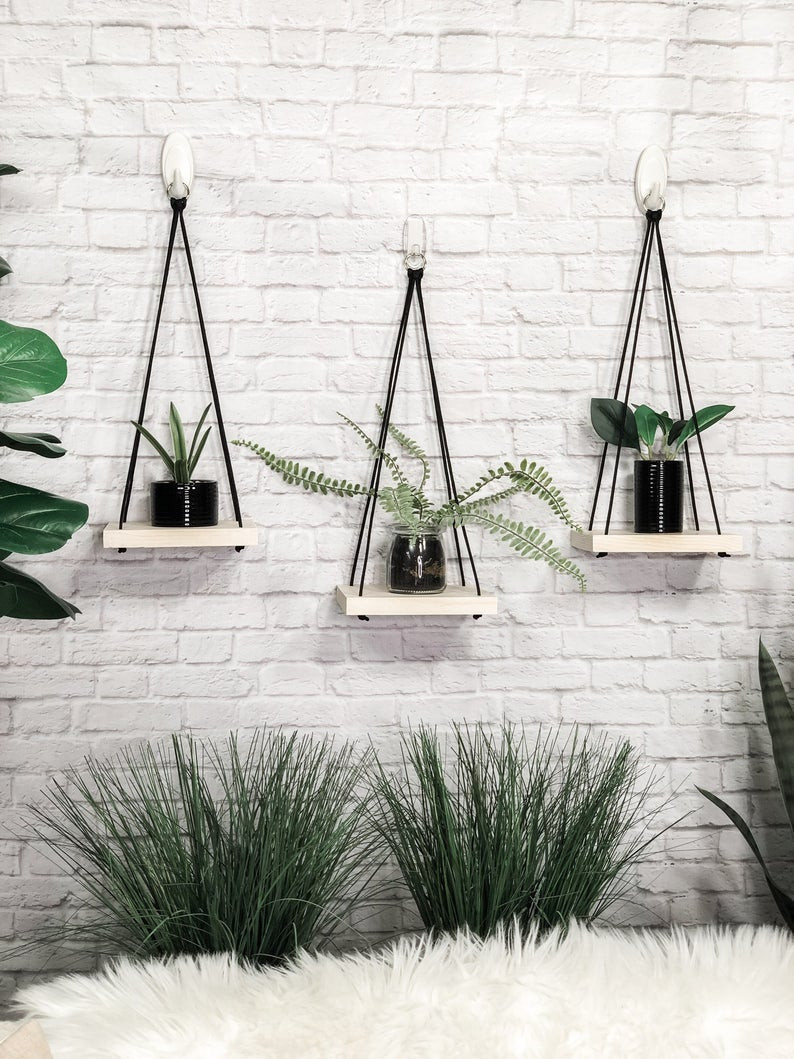 Item #9994
Category: Other Décor
Title: Set Of 3 Hanging Wall Shelves | Etsy
URL: https://www.etsy.com/listing/955302680/set-of-3-simply-white-decor-hanging-wall?ga_order=most_relevant&ga_search_type=all&ga_view_type=gallery&ga_search_query=minimalist+decor&ref=sc_gallery-1-11&plkey=307806f06ea5b32f7ac2f89e183e601b7f424a83%3A955302680&
User Selected Text:
Add these shelves if you're looking for the perfect touch for your room. They are rustic but yet modern. Hang your decor pieces, plants or put in your kids' room for their favorite decor. Perfect for any minimalist looking for a unique piece.
CTA Text: VISIT SITE