Image: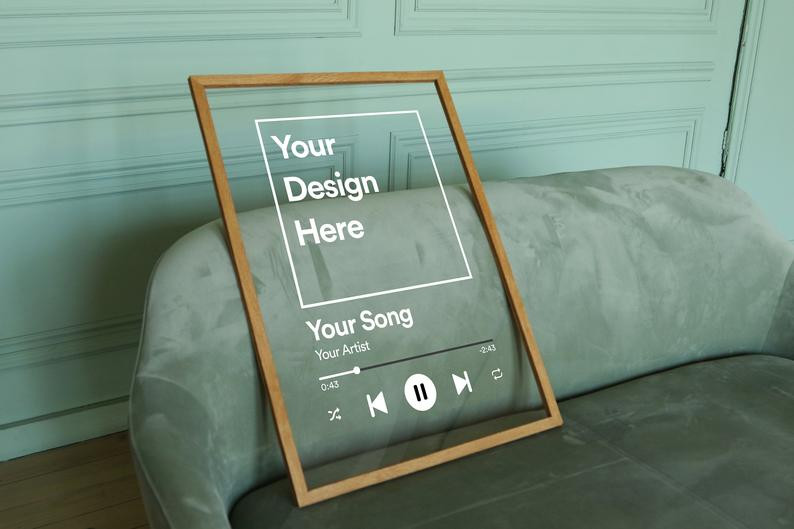 Item #9989
Category: Other Décor
Title: Spotify Glass Acrylic Song Poster | Etsy
URL: https://www.etsy.com/listing/919606408/spotify-glass-acrylic-song-poster-custom?ga_order=most_relevant&ga_search_type=all&ga_view_type=gallery&ga_search_query=minimalist+decor&ref=sc_gallery-1-3&plkey=e8d53c78578c0d36ef59a4c872cce5b7b85deec8%3A919606408&b
User Selected Text:
This unique poster will be a personalized gift for a friend or your beloved one. A song that reminds of an important event, person or moment. Every time, looking at such a decoration, the music will bring back pleasant memories.
CTA Text: VISIT SITE