Image: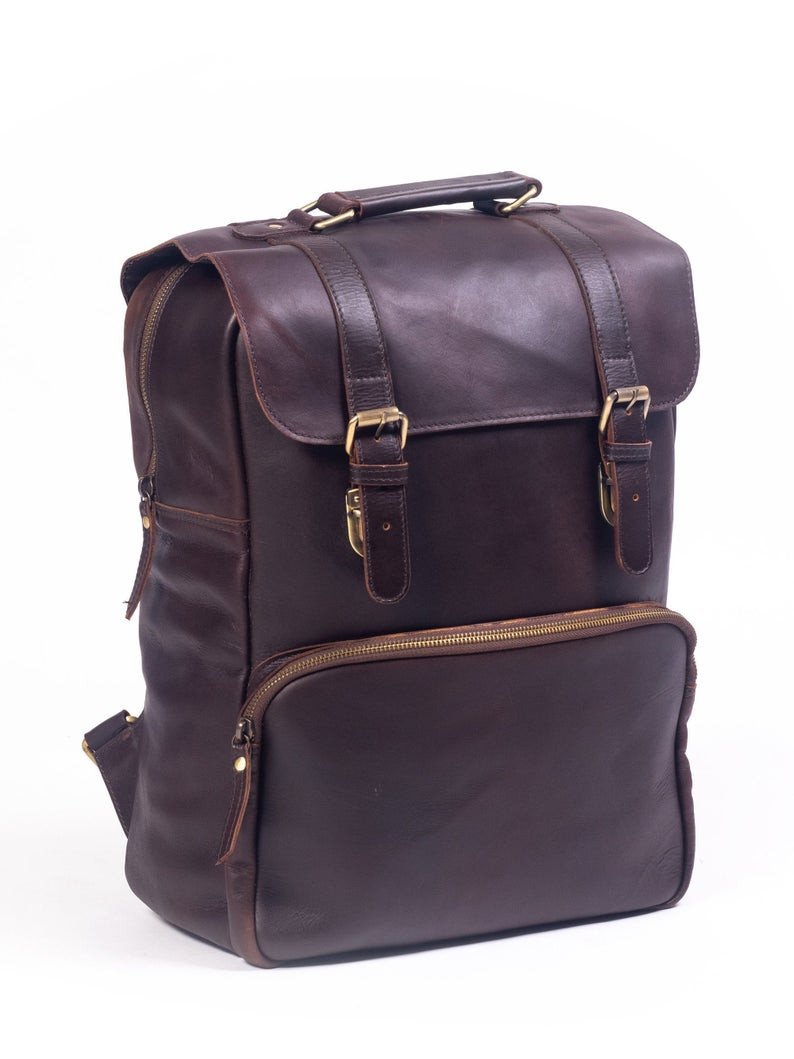 Item #9287
Category: Bags
Title: Leather Laptop Backpack | Etsy
URL: https://www.etsy.com/il-en/listing/887835953/personalised-giftleather-laptop?ga_order=most_relevant&ga_search_type=all&ga_view_type=gallery&ga_search_query=backpack&ref=sc_gallery-1-8&plkey=e857f81db96a7518e628b47e67d814bb6c17850e%3A887835953&pro=1
User Selected Text:
This is a backpack for all occasions, from business meetings to city trips, overnight stays to gym visits. We designed the backpack with the concept to find the right balance between classic styles and modern functionality. The backpack offers a designated padded compartment that snuggly fits a 14" laptop with plenty more space in the additional compartment to organise your daily essentials. You have both the grab handles and the classic back straps as carrying options.
CTA Text: VISIT SITE