Image: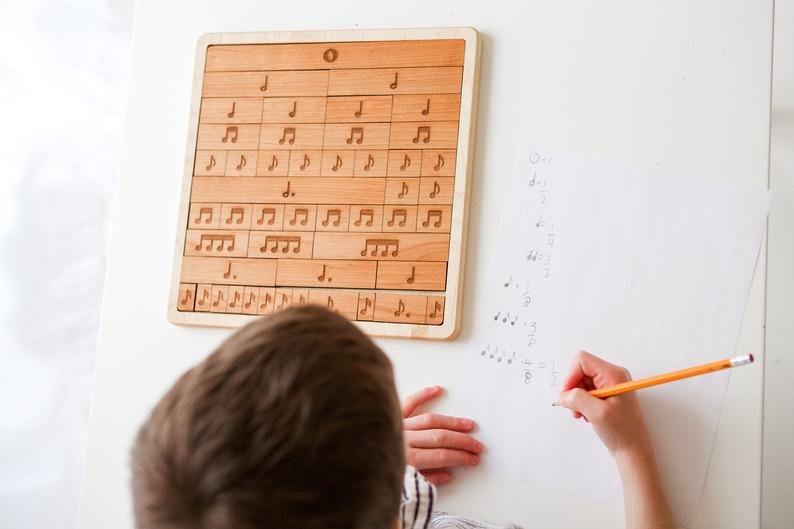 Item #8423
Category: Educational Toys
Title: Music fraction bars musical notes| Etsy
URL: https://www.etsy.com/listing/575021266/music-fraction-bars-musical-notes?ga_order=most_relevant&ga_search_type=all&ga_view_type=gallery&ga_search_query=educational+toy&ref=sr_gallery-3-31&organic_search_click=1
User Selected Text:
Some kids might get music better but struggle in math, whereas for some math is easy but music is alien. By mixing one with another and showing the underlying similarities, we can understand both better. This fraction strips of musical notes does exactly that. They highlight how fraction works using musical notes. They show how each note has a fractional value.
CTA Text: BUY NOW