Image: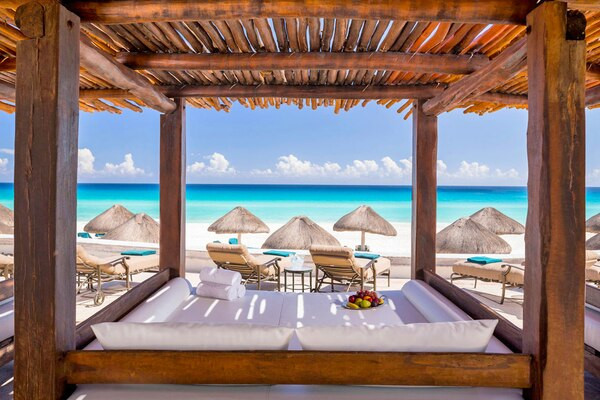 Item #6108
Rating: 4 Stars
Category: Hotels
Title: Vana Belle, a Luxury Collection Resort | Koh Samui Luxury Hotel | Thailand
URL: https://www.marriott.com/hotels/travel/usmvl-vana-belle-a-luxury-collection-resort-koh-samui/
User's Notes:
The problem of high expectations... After reading the other reviews I certainly had high expectations and that may explain the slight disappointment. I found the staff helpful but somewhat inattentive, especially upon arrival and check-in. They were welcoming but certainly were missing the friendly, cheerful ambiance that you can find in other Thai hotels. I assume it is the price you pay for belonging to a big chain, with only little local touch. The rooms we got, although modern and new, have a back entrance, which felt like entering dorms or an average hotel. They were located next to the reception, high above and far from the beach. I guess we got what we paid for. As we needed two connected rooms we didn't have too many options. But coming from the Belmond Napasai, where we had a beachfront villa, few steps from the ocean, for the same price, we definitely felt like we were downgraded. There were however a few amazing things at this place: the beach is magnificent, really outstanding, one of the best we visited, and so are the public areas, gym, and SPA. The service at the beach was wonderful! Breakfast is the best we had on the trip, rich and tasty and over what you could usually expect. However, I wouldn't come here again unless I can afford to pay for the best rooms. The restaurants are also very expensive. In an island where you could find better places and food for half the price, why settle for paying more for less. Personally, I prefer quality over branded places where you pay for the name and not for what you get. So be aware of what you are looking for and choose accordingly.
User Selected Text:
Set in immaculately landscaped, tropical gardens, the beachfront infinity pool offers breath-taking panoramic views over the pristine white sands of Chaweng Noi Beach and the sparkling Gulf of Thailand. Relax on sun loungers aligning the wooden decking or recline on submerged cabanas in the infinity pool.
CTA Text: SHOP