Image: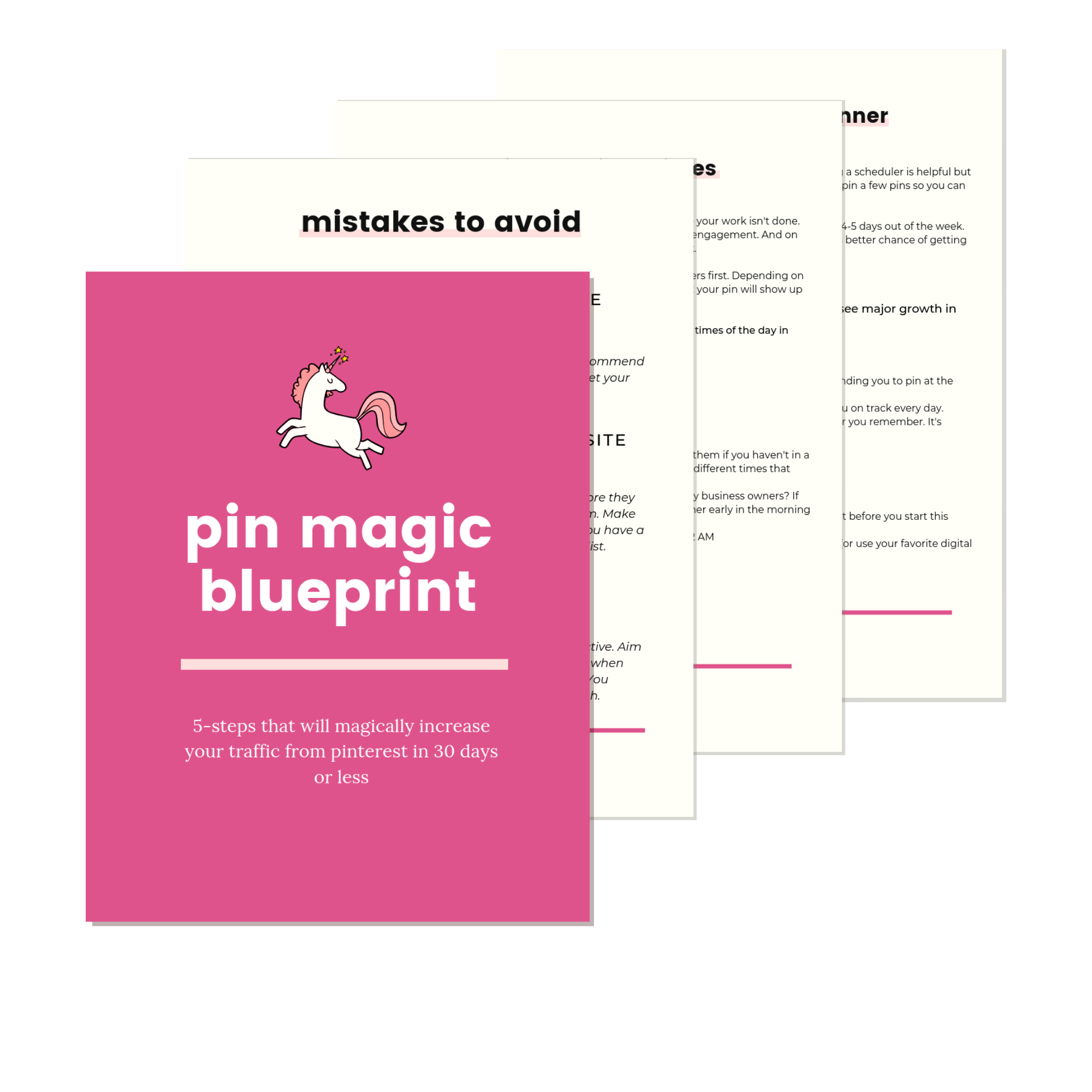 Item #5733
Category: Entrepreneurs
Title: 5 Simple Steps to Magical Results from Pinterest
URL: https://dishitoutsocial.com/pin-magic--blueprint/#signup
User's Notes:
If you are on Pineterest and would like to learn the easy way to monitize and find followers, these are 5 simple steps you can start implementing today. You will certainly get better results from Pinterest. This is a great free download resource to use Pinterest to get more traffic, subscribers and sales!
User Selected Text:
Discover How Pinterest Can Grow Your Business...<br /> <br /> Whether you're NEW to using Pinterest or you've been at it for a while... <br /> <br /> Let me show you how to easily boost your traffic, subscribers, and SALES with this powerful platform.<br />