Image: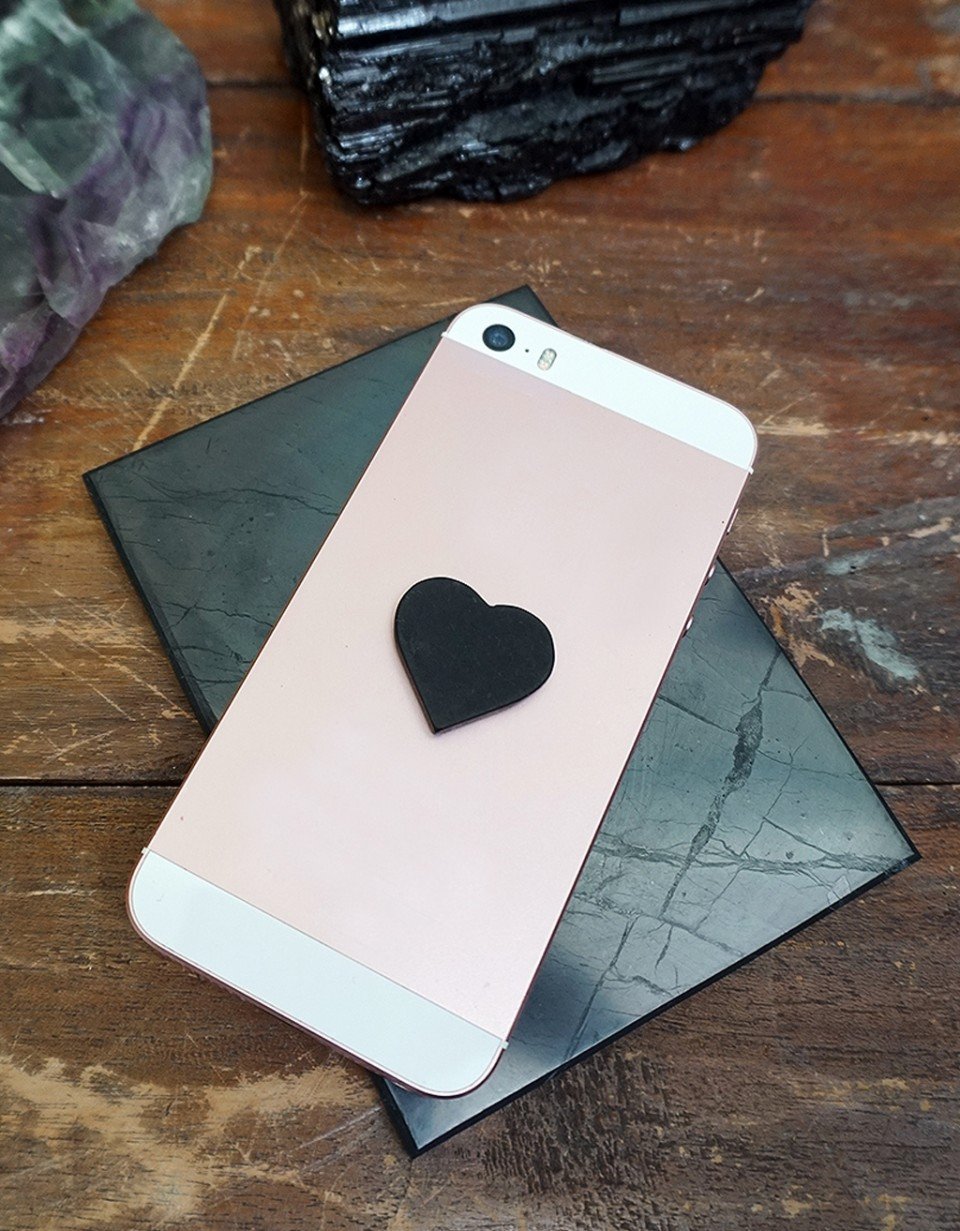 Item #5570
Category: Living Well
Title: Shungite Heart for Your Cell Phone & Computer, Shop Energy Muse Shungite Heart f
URL: https://www.energymuse.com/shungite-necklace.html
User's Notes:
Love this for my phone and laptop! Protects my energetic field from that emitting from my devices! The heart shape is also soo cute!
User Selected Text:
It is specifically designed to minimize the EMFs coming from your cell phone, but you can also stick it onto your laptop or desktop to protect your energy from the harmful vibrations of any electronic device.
CTA Text: SHOP