Image: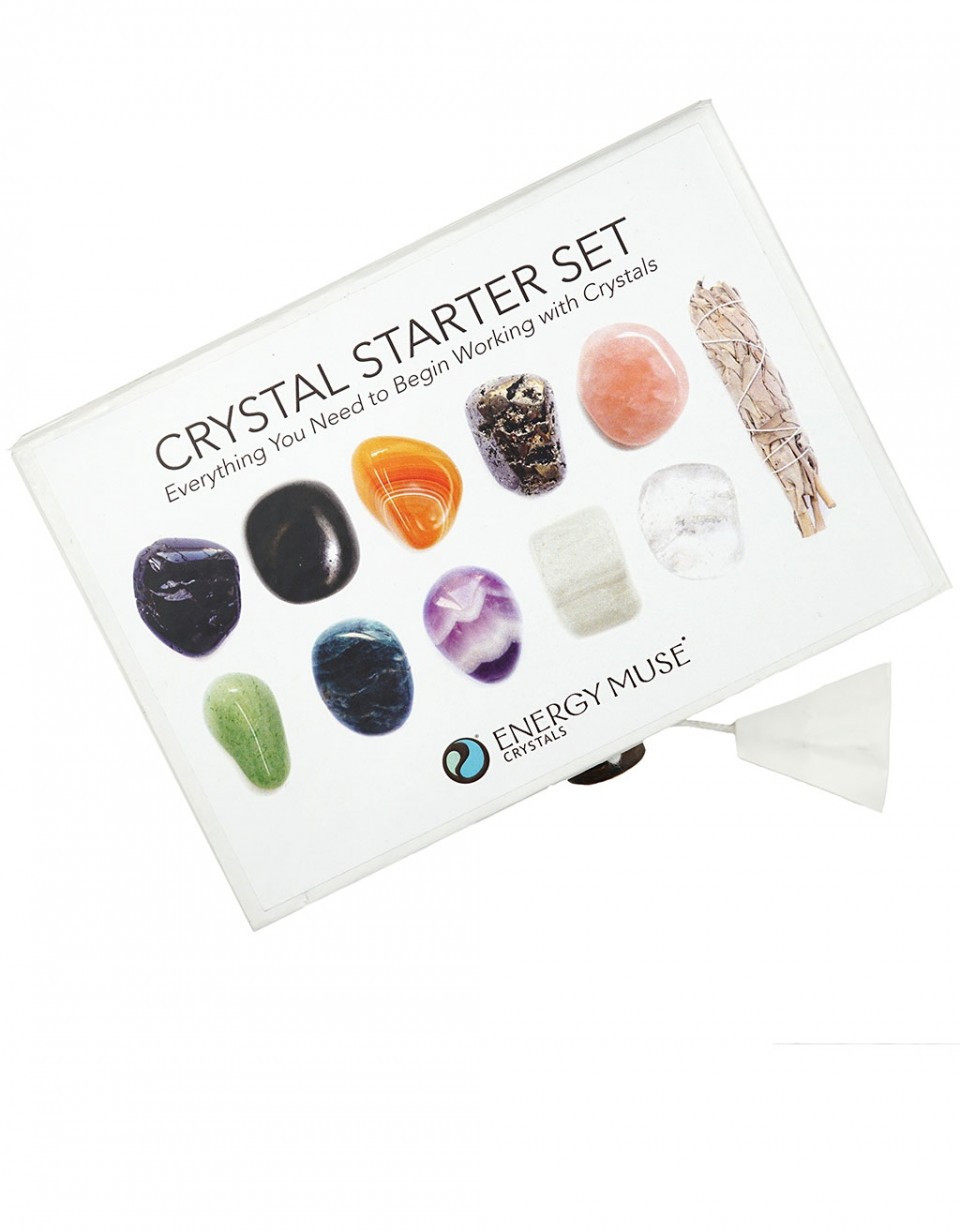 Item #5568
Category: Jewelry
Title: Healing Crystals Starter Kit | Chakra Healing Stones Set - Energy Muse
URL: https://www.energymuse.com/crystal-muse-book-kit.html
User's Notes:
My go to for anyone starting out with crystals! This has everything you need to start harnessing the power of crystals!
User Selected Text:
This crystal for beginners kit includes: 1 sage stick, 1 soapstone dish, 1 Black Tourmaline stone, 1 Shungite stone, 1 Carnelian stone, 1 Pyrite stone, 1 Rose Quartz stone, 1 Aventurine stone, 1 Blue Apatite stone, 1 Amethyst stone, 1 Selenite stone and 1 Clear Quartz stone.
CTA Text: SHOP