Image: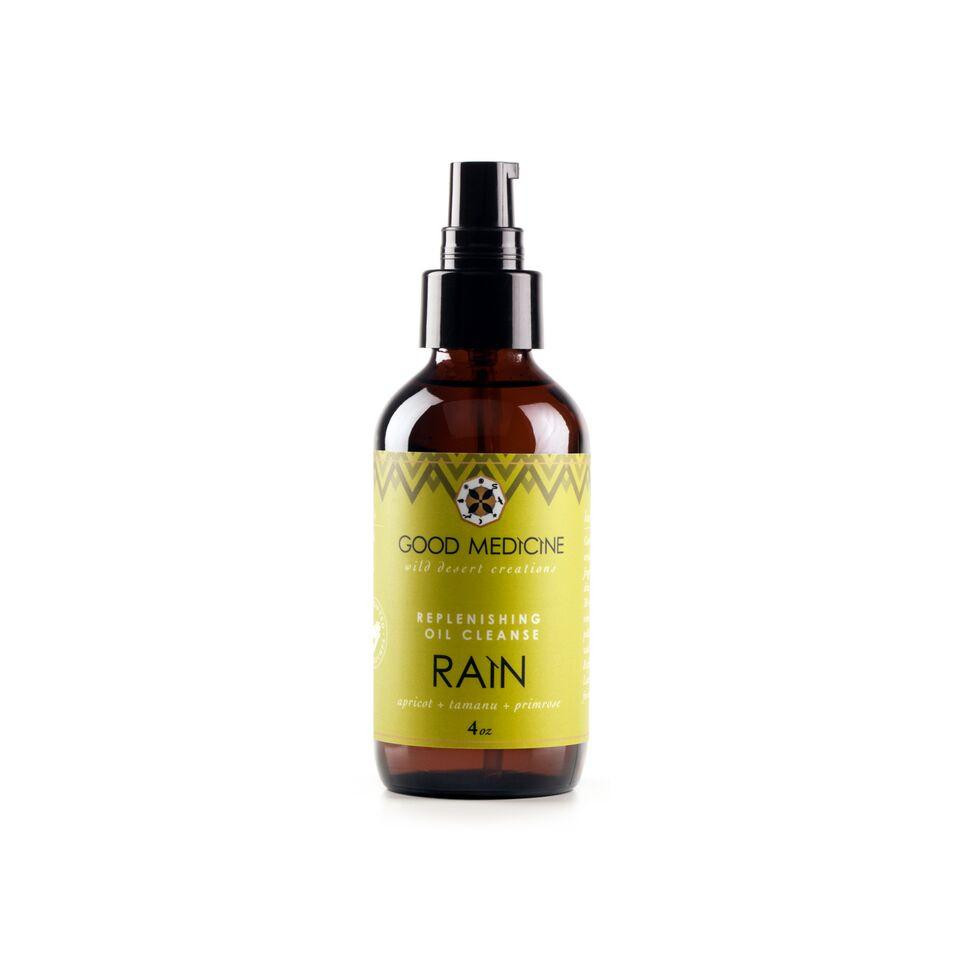 Item #4236
Rating: 5 Stars
Category: Skin Care
Title: RAIN: Replenishing Oil Wash Cleanser – Safe & Chic AmazonAmerican ExpressApple PayDiners ClubDiscoverJCBMastercardPayPalVenmoVisa
URL: https://www.safeandchic.com/collections/good-medicine-beauty-lab/products/rain-replenishing-oil-serum
User Selected Text:
Apricot + tamanu + primrose<br /> This indulgent blend of oils is a deep cleaning, intensely hydrating, and skin balancing dream. We have created this specific blend of oils to penetrate into the deepest layers of your skin to release dirt, makeup and pollutants that bind to your skins natural oils. With the divine ability to balance any skin type (no matter if you are oily, dry or both), Rain will restore you natural skin tone, heal scaring and red spots, and make your complexion glow with perfect health. Oil washing is a beautiful thing.<br /> While cleaning oily skin with oils may seem crazy at first, the idea of using natural oils to cleanse the skin gently actually makes a lot of sense. A basic rule of chemistry – like dissolves like. This may be the best cleansing you will ever experience! How does it work? Dirt, makeup, bacteria and pollutants bind with the natural oils in your skin. The right blend of oils will penetrate deep into your skin, allowing the skin's natural oil to release the yuck and gently lift it to the surface to be cleared away. RAIN Replenishing Oil Wash gently cleanses both oily and dry skin while keeping your skin's acid mantle intact – allowing your natural oils to normalize – so no matter where you started from, your skin can come back to center. Gluten Free.<br /> MIXOLOGY / MOONSHINE BEAUTY BLEND: Add a drop or two of Rain to Clarity Awakening Face Cream for an extra rich, night time recovery cream.<br /> BEAUTY TIP: Use RAIN to remove face and eye makeup. It just slides off!