Image: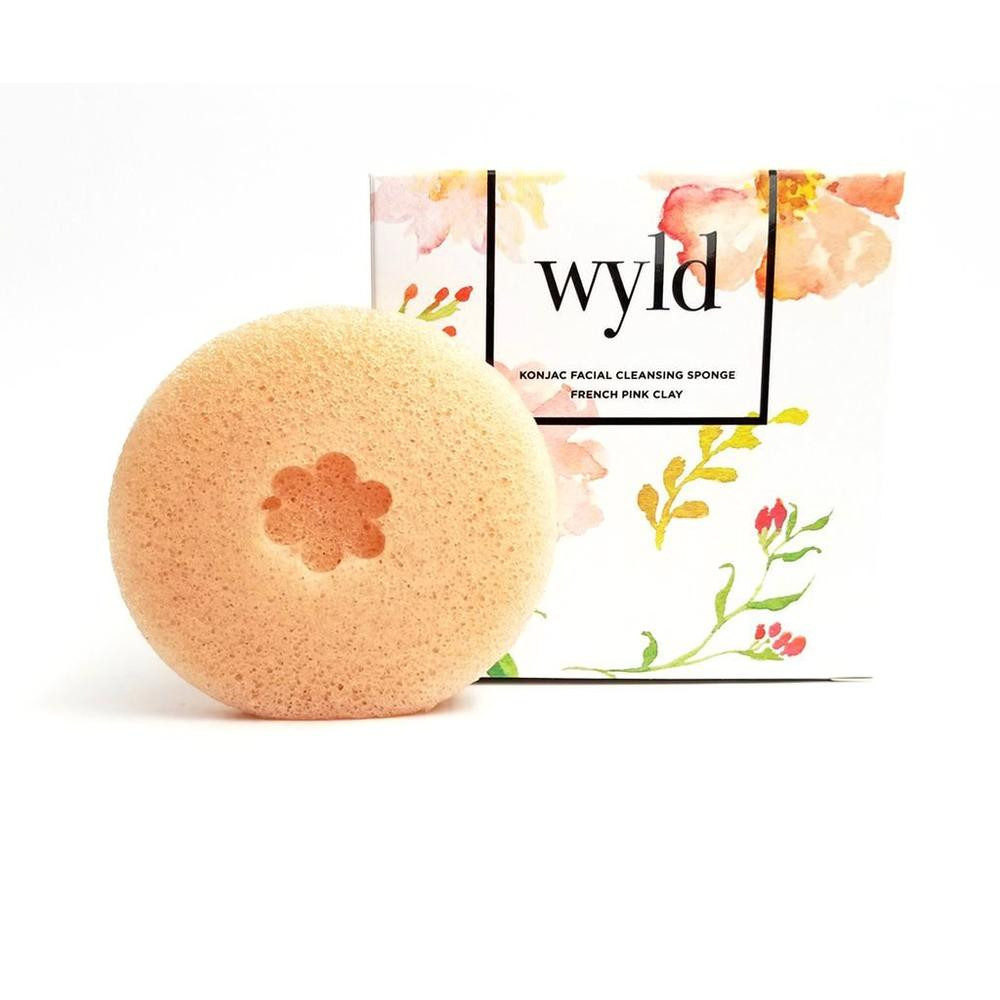 Item #4086
Rating: 5 Stars
Category: Tools & Brushes
Title: Wyld Skincare Konjac Sponge – Safe & Chic AmazonAmerican ExpressApple PayDiners ClubDiscoverJCBMastercardPayPalVenmoVisa
URL: https://www.safeandchic.com/collections/wyld-skincare/products/konjac-sponge-french-pink-clay
User Selected Text:
Wyld Skincare Konjac Sponge is for all skin types including those with sensitive skin and dryer skin types. Also suitable for those with rosacea and eczema. <br /> Step up your daily cleansing ritual with our natural wonder sponges that cleans and gently exfoliates leaving your skin baby soft and glowy. <br /> The added healthy benefits of French Pink Clay lets you nourish your skin with minerals and vitamins, so you can cleanse more deeply, with the clay drawing out toxins, excess oil and impurities for a rosy glow.<br /> Our hardworking truly all-natural sponges lasts for over a month, and since they're biodegradable, you can toss them in the compost when you're done with them. <br /> 100% natural | Biodegradable | Vegan | pH balanced | Fragrance free | Free of harmful chemicals, synthetics or artificial colors | No preservatives | Cruelty-free | Eco-friendly | Loaded with natural vitamins & minerals <br /> The benefits Wyld Konjac sponges go on and on, including:• 100% Natural & Pure• Vegan• pH Balanced• No Artificial Fragrance or Colours• No Chemicals• Preservatives Free• Loaded with natural nourishing vitamins (A, E, D, B1, B2, B6, B12, and C) and minerals• Cruelty Free• Environmentally-friendly• Fair Trade• Sustainable• Biodegradable & Compostable<br /> Additional info:<br /> <br /> French Pink Clay is the gentlest of all the clays of in the world, so if you have sensitive or dry skin, the Wyld French Pink Clay sponge is for you. You'll know if your skin is sensitive if your face gets red easily (when you're not running marathon), or if you have visible broken capillaries or it your skin gets itchy often.<br /> Rosacea, Eczema, Dermatitis, Ichthyosis - whatever your skin type or issue - this sponge will cleanse and nourish while giving your skin a gentle exfoliation.<br /> Our French Pink Clay Sponge exfoliates softly as it treats your skin with minerals of the French Pink Clay. This Pink Wyld thing will draw out oils and impurities, cleanse deeply, and make your heart sing.<br /> It's the perfect addition to your morning cleansing ritual because of its gentle nature. Splash some water on your face, scrub with Wyld, and you're clean, smooth, and ready to glow. Cleanser can be used with the sponge for a deeper, foamy clean. <br /> <br /> Size: approximately 6-8cm in diameters.
CTA Text: SHOP