Image: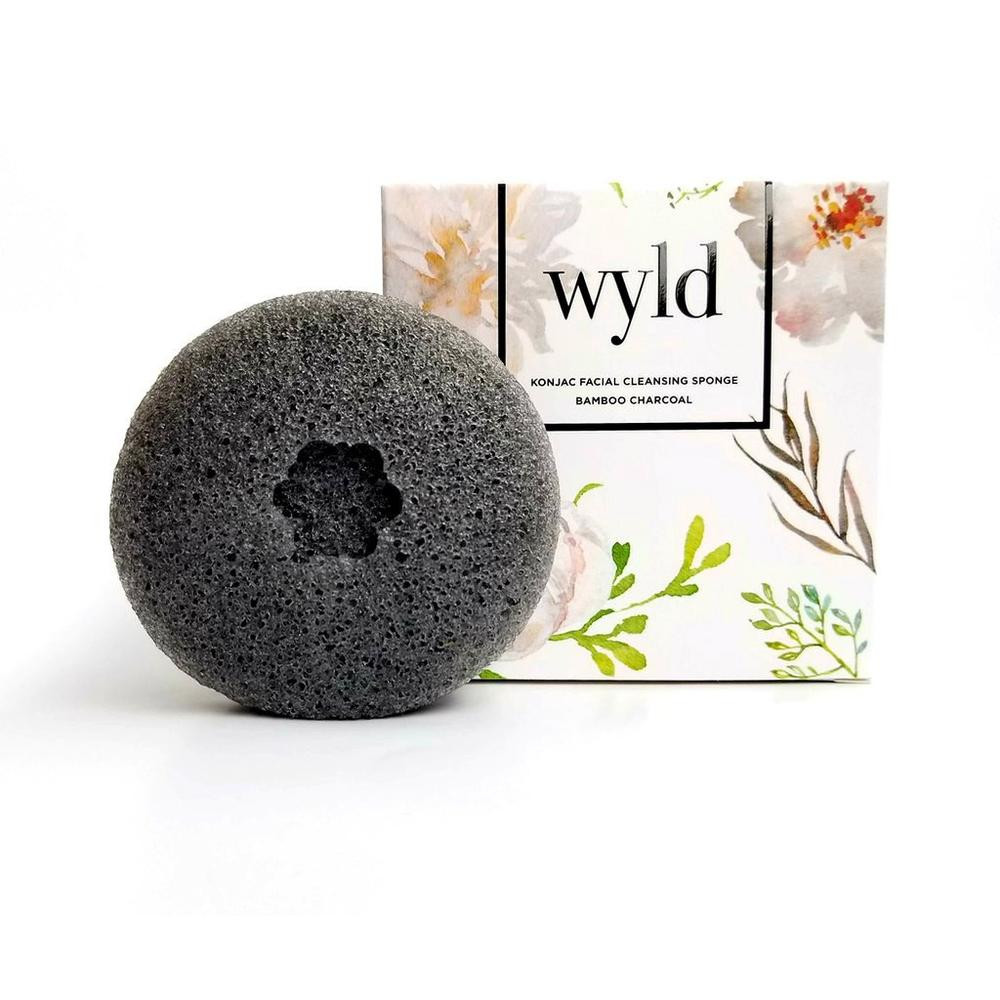 Item #4085
Rating: 5 Stars
Category: Tools & Brushes
Title: Wyld Skincare Konjac Facial Sponge – Safe & Chic AmazonAmerican ExpressApple PayDiners ClubDiscoverJCBMastercardPayPalVenmoVisa
URL: https://www.safeandchic.com/collections/wyld-skincare/products/konjac-facial-sponge-infused-with-bamboo-charcoal
User Selected Text:
Wyld Skincare Konjac Sponge is 100% natural, biodegradable, vegan, pH balanced, Ffragrance free, no harmful chemicals, synthetics or artificial colors, no preservatives, cruelty free, eco-friendly, loaded with natural vitamins and minerals.<br /> Handmade using pure konjac plant, your skin will fall in love with this natural wonder puff that cleans and gently exfoliates leaving your skin happy, glowy and dewy.<br /> Our cult skincare do-it-all konjac facial cleansing sponge is lovingly handmade with 100% pure natural konjac plant root, and transforms into a pillowy-soft facial cleansing when wet. <br /> Infused with natural activated bamboo charcoal to draw out excess oil, zap bacteria and detoxify.<br /> For all skin types including oily skin, sensitive skin and blemish prone skin.<br /> The benefits Wyld Konjac sponges go on and on, including:• 100% Natural & Pure• Vegan• pH Balanced• No Artificial Fragrance or Colours• No Chemicals• Preservatives Free• Loaded with natural nourishing vitamins (A, E, D, B1, B2, B6, B12, and C) and minerals• Cruelty Free• Environmentally-friendly• Fair Trade• Sustainable• Biodegradable & Compostable<br /> Additional info:<br /> The Wyld Bamboo Charcoal sponge is like a vacuum for your pores and while it is sucking up all the dirt, toxins, and free radicals from your pores. It is also antibacterial so it cleanses and fights spot-causing bacteria. The Bamboo Charcoal Wyld thing is your perfect choice if you have normal, oily, congested, or blemish prone skin. The Bamboo Charcoal sponge is a little more abrasive than the Wyld French Pink Clay sponge if you're looking for a little more tough loving for your skin.<br /> Bamboo Charcoal derives from the leftover particles of burned harvested bamboo plants. The bamboo charcoal nanoparticles are baked into the sponges (rather than simply coating the surface of the fibres, making the charcoal active even after many uses). This powerful ingredient has been used in Chinese TCM and as herbal medicine in Asia for centuries and is often call "Black Diamond" due to its powerful benefits.<br /> Use morning or night, with or without your favourite cleanser, they'll be your skin's new indispensable BFF, especially when you feel like a deep-in-the-pore cleanse in the evenings after a day of stress, sweat, makeup and build up. That feeling of taking it all off… bliss. <br /> Size: approximately 6-8cm in diameters.
CTA Text: SHOP