Image: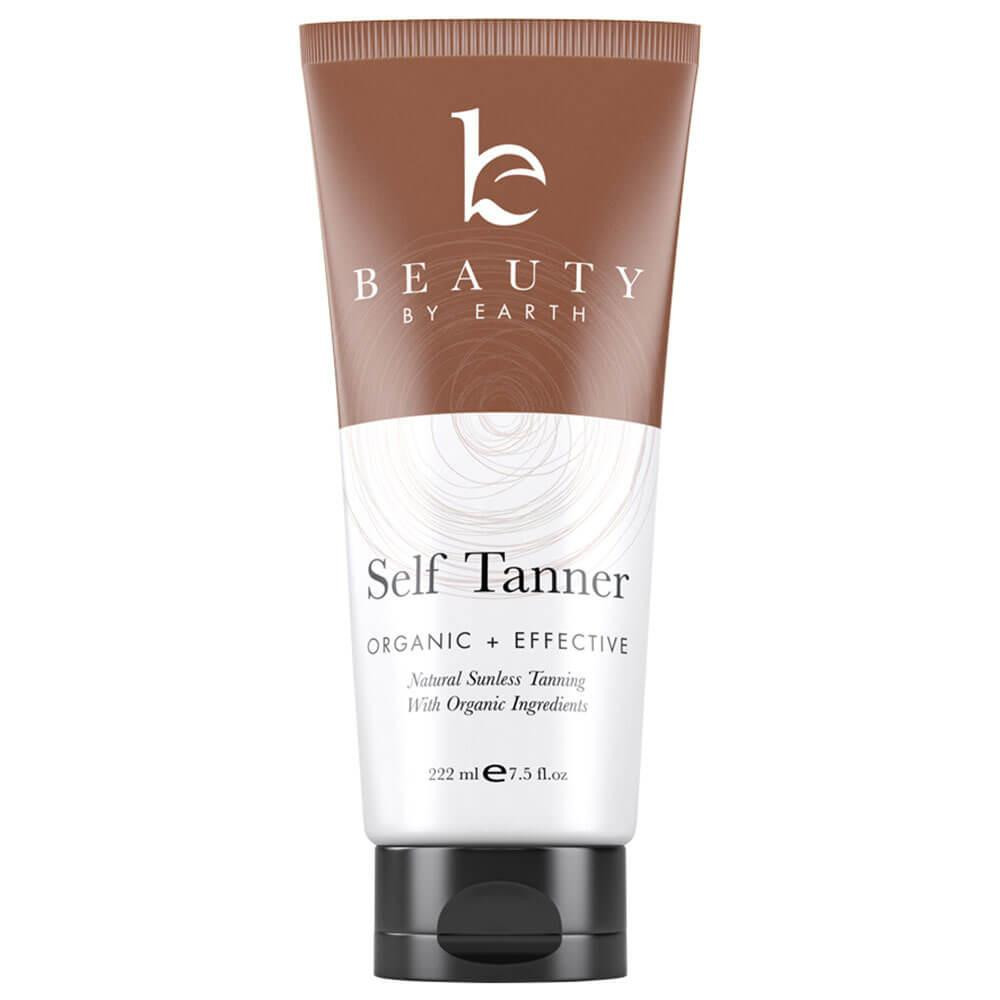 Item #3942
Rating: 5 Stars
Category: Skin Care
Title: Self Tanner – Safe & Chic AmazonAmerican ExpressApple PayDiners ClubDiscoverJCBMastercardPayPalVenmoVisa
URL: https://www.safeandchic.com/collections/beauty-by-earth/products/self-tanner
User Selected Text:
Want that sun-kissed glow but don't want to spend hours baking in the sun? Our natural self tanner is the solution you're looking for! You'll get the beautiful, healthy tan you want without exposing your skin to harsh UV rays or the potentially dangerous chemicals used in conventional self tanners.<br /> <br /> <br /> SAY GOODBYE TO GHOSTLY WHITE SKIN: Pale, lifeless skin really isn't your best look. But that's why we're here. Our vegan, cruelty-free, and all-natural tanning lotion transforms even the palest skin from "meh" to "marvelous." Build your tan one layer at a time to get your ideal level of bronze (and cover up blemishes, veins, or imperfections) without any of those nasty streaks, blotches, or dark spots.<br /> <br /> <br /> <br /> GET A SUN-KISSED TAN WITHOUT THE SUN DAMAGE: Love that sun-kissed glow but hate the thought of sunburns, early aging, and skin cancer? We think that sounds pretty reasonable. We also think that you don't have to put up with dangerous sun exposure to get the tan you want. Our self tanning lotion harnesses the power of natural ingredients to give you a beautiful, natural looking tan – no radiation required.<br /> <br /> <br /> <br /> DO YOUR SKIN A FAVOR: Ever read the back of a conventional tanner? You need a PhD to pronounce all those ingredients. We use only simple, natural ingredients in our self tanning lotion, so you'll never have to worry about what you're putting on your body. With ingredients like organic shea butter, organic coconut oil, and Japanese green tea leaf extract, your skin will thank you by looking and feeling incredible.<br /> <br /> <br /> <br /> SAFE FOR EVERYONE (Even You, Mama!) AND YOU WONT BE AN ORANGE OOMPA LOOMPA: If you have sensitive skin, maintaining that summer glow can be uncomfortable. Our self tanner's meticulously crafted formulation is free of anything toxic, so everyone can enjoy the confidence that comes from knowing your skin looks amazing. And who wants to look like an Oompa Loompa? Not you. Our self tanner gives you a glow so convincing your friends will wonder when you had time to go on a trip to the Bahamas.<br /> <br /> The Most Beautiful Thing You Can Wear is Confidence<br /> Kick pale, pasty skin to the curb and greet the world with confidence with the best self tanner out there. When you're rocking a safe, natural tan, you'll face life with the certainty that comes from knowing you look your best. And when you use our natural, vegan, cruelty-free tanning lotion you'll have the added bonus of knowing your beauty will never cost you your health or your integrity.<br /> So what makes our sunless tanner the quickest way to a brand new you? It starts with a few carefully chosen ingredients. We collect high quality, nourishing, and natural ingredients from around the world to create a tanner that gives natural color without exposing your body to anything harmful. Ingredients like organic shea butter, organic green tea extract, and organic coconut oil care for your skin while supporting a streak-free sunless tan. Add color one application at a time to build a glow that will make everyone wonder when you had time to take a tropical vacation.
CTA Text: SHOP