Image: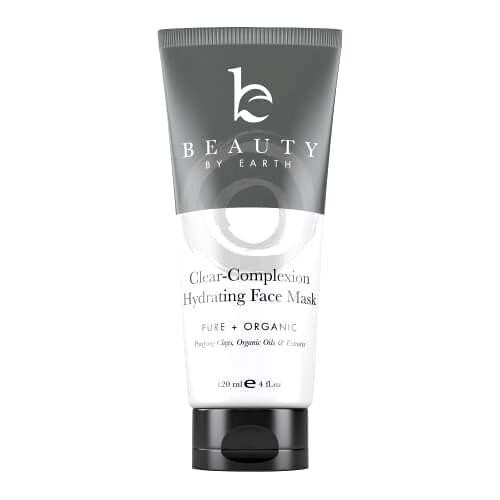 Item #3934
Rating: 5 Stars
Category: Skin Care
Title: Hydrating Face Mask – Safe & Chic AmazonAmerican ExpressApple PayDiners ClubDiscoverJCBMastercardPayPalVenmoVisa
URL: https://www.safeandchic.com/collections/beauty-by-earth/products/hydrating-face-mask
User Selected Text:
It's time to do something special for your skin – and for yourself! Take a few minutes out of your day with our all natural face mask. Carefully formulated to extract the deep rooted dirt and grime that lead to clogged pores, our natural facial mask is sure to leave your skin looking clean, bright, smooth, and hydrated.<br /> Skin takes a lot of abuse, and facial skin often bears the brunt of it. Spending some time relaxing with our best natural face mask helps undo some of this damage. Our mask is formulated with only natural and organic ingredients, such as kaolin and bentonite clay help to clean out your pores and organic aloe vera leaf juice extract to soothe and moisturize.<br /> All of the ingredients in our facial mask are responsibly sourced and tested and are suitable for all skin types, including problematic and acne-prone. In fact, because it is clay-based and creamy it makes for a great natural face mask for oily skin. Just apply it directly where you'd like it to be used: it's easy to control just how much you want to apply.<br /> Even if your skin isn't particularly problematic, there's still so much you can gain from all natural facial masks. Soothe and hydrate your skin, clear out your pores, and take some time out of your day just for you. Using a natural moisturizing face mask is like giving yourself a mini-facial. It's such a great treat for the end of a long day. Put on your favorite music, pour your favorite drink, and indulge your skin with a rich, nourishing mask. You'll be amazed by how relaxing it can be to take some time just for you and your skin.<br /> Whether you're looking to deeply cleanse your pores, address problematic areas, or simply enjoy a relaxing spa-like treatment, our all natural face mask is a flexible, safe, and indulgent solution. Gluten Free and Vegan. Enjoy!