Image: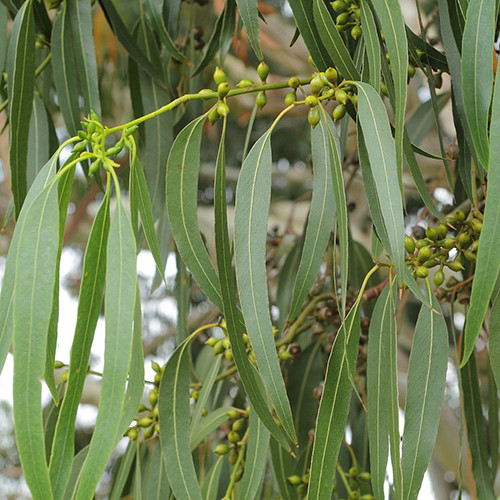 Item #3400
Rating: 5 Stars
Category: Living Well
Title: Eucalyptus
URL: https://www.theharmoniousmind.com/eucalyptus/
User Selected Text:
The Eucalyptus tree is a beautiful tall evergreen that can grow up to 90 meters high (270 feet). The young trees have oval bluish-green leaves while the mature trees develop long, narrow, yellowish leaves, creamy-white flowers and a smooth, pale grey bark.<br /> Eucalyptus is one of the oldest native medicines. The antiviral and antibacterial actions of this oil can be taken advantage of by adding it to a disinfectant blend for a diffuser to cleanse the air. Eucalyptus Essential Oil has been used on all sorts of skin ailments such as burns, blisters, wounds, insect bites, lice, and skin infections. It has also been used to combat the effects of colds and flu, and there is a history of its application to sore muscles and joints.<br /> In an aromatherapy diffuser, Eucalyptus Oil may be used for frequent sneezing, hay fever, flu, respiratory problems, as an insect repellent headaches and for helping to improve concentration. Most importantly, it disinfects and purifies the air for a healthy household.
CTA Text: SHOP