Image: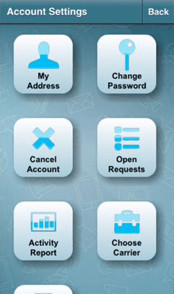 Item #2972
Rating: 5 Stars
Category: Marketing Tools
Title: Digital Mailbox | iPostal1
User's Notes:
One of GDPR requirements and as part of getting your readers' consent for sending them your newsletter, you should be transparent about who you are and your contact details, including an address. *** Your address is also shown (due to anti-spam laws) to any one who subscribes to your newsletter. </br> Personally, I don't feel comfortable having my address put out there publicly. I think everyone needs to take caution with this. There are a few solutions to this problem, one of which is having a virtual mailbox. Using a service such as iPostal1 is one of them. It is simple to use as you don't even need to drive to the post office to check your P.O. Box. The price per year is practically the same. They will be sending you your mail electronically. You get a notice when a mail arrives and you can either pick it up or ask them to open and scan it for you.
User Selected Text:
View and Manage Your Mail from Anywhere. Use our free app or any computer to view an image of the outside of each mail item you receive. With a click or tap, tell your mail center what you want to do with each item, or schedule a pickup.
CTA Text: SHOP