Image: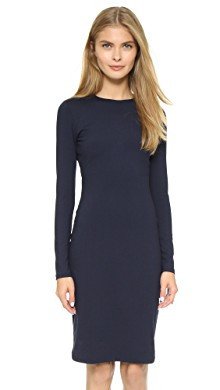 Item #207
Rating: 4 Stars
Category: Dresses
Title: 5th & Mercer Long Sleeve Dress
URL: https://www.shopbop.com/long-sleeve-dress-5th-mercer/vp/v=1/1519150324.htm?folderID=2534374302073392&fm=other-shopbysize&os=false&colorId=29104#reviewsArea
User's Notes:
hkahdkfhfdkjadhfk nkfasjhf kjahdf fkhfn
User Selected Text:
I love the length and color, but the arms are definitely a bit snug. I'm happy to hear that there are others who had issues with the arms because I was beginning to think I needed to do even more arm exercises! I also ended up ordering a size up from my regular size, and it's still a little snug but the material does have some give so I think it's a keeper.
CTA Text: SHOP