Image: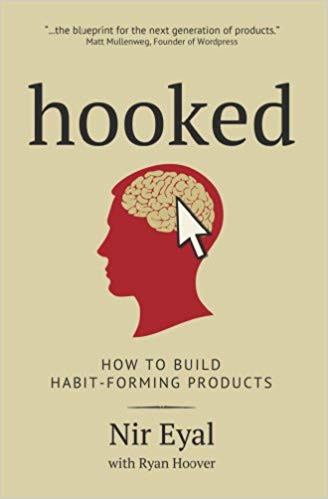 Item #1279
Rating: 5 Stars
Category: Books
Title: Hooked: How to Build Habit-Forming Products |Nir Eyal, Ryan Hoover
URL: https://www.amazon.com/Hooked-How-Build-Habit-Forming-Products-ebook/dp/B00HJ4A43S#navbar
User's Notes:
A book that summarizes
User Selected Text:
Why do some products capture our attention, while others flop?<br /> What makes us engage with certain products out of habit?<br /> Is there a pattern underlying how technologies hook us?<br /> This book introduces readers to the "Hook Model," a four steps process companies use to build customer habits. Through consecutive hook cycles, successful products reach their ultimate goal of bringing users back repeatedly -- without depending on costly advertising or aggressive messaging.Hooked is a guide to building products people can't put down. <br /> Written for product managers, designers, marketers, startup founders, and people eager to learn more about the things that control our behaviors.
CTA Text: SHOP