Image: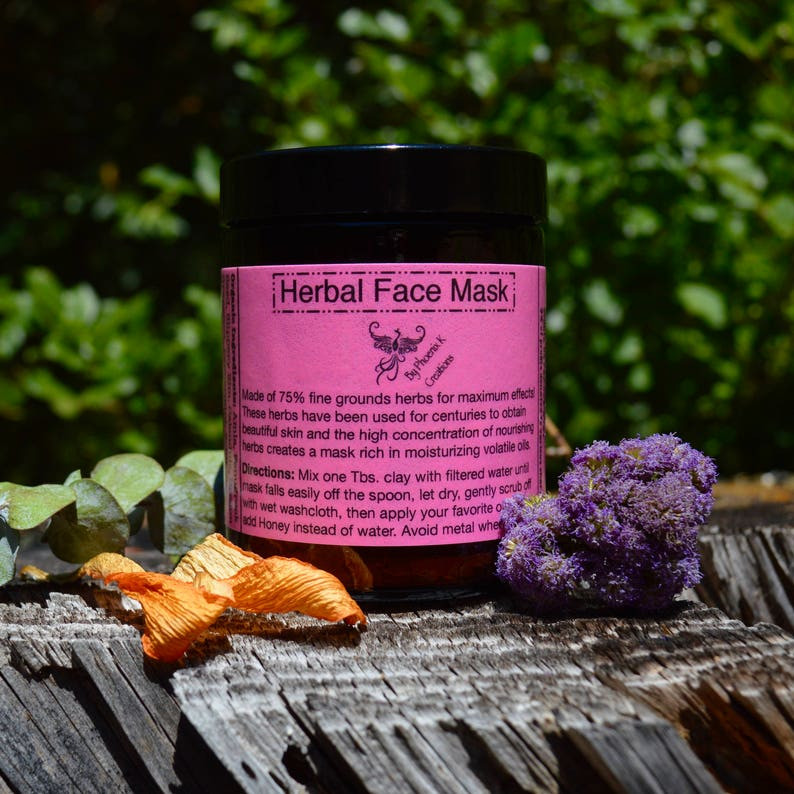 Item #10629
Category: Skin Care
Title: Organic Herbal Face Mask | Etsy
URL: https://www.etsy.com/listing/531325040/organic-herbal-face-mask-vegan-skincare?ga_order=most_relevant&ga_search_type=all&ga_view_type=gallery&ga_search_query=face+mask+skin+care&ref=sc_gallery-1-1&plkey=fe7c7e78587d30a85bfe5091e01080501dc45cdb%3A531325040
User Selected Text:
This special herb blend provides everything you could want out of a face care treatment. It stimulates circulation while exfoliating and detoxifying the skin, plus deeply purges pores providing a thorough skin cleanse. Anti-inflammatory and antibacterial to treat a variety of skin irritations and acne. Reduces wrinkles, evens skin tone and balances oil production. High in antioxidants, vitamins and minerals!
CTA Text: BUY NOW